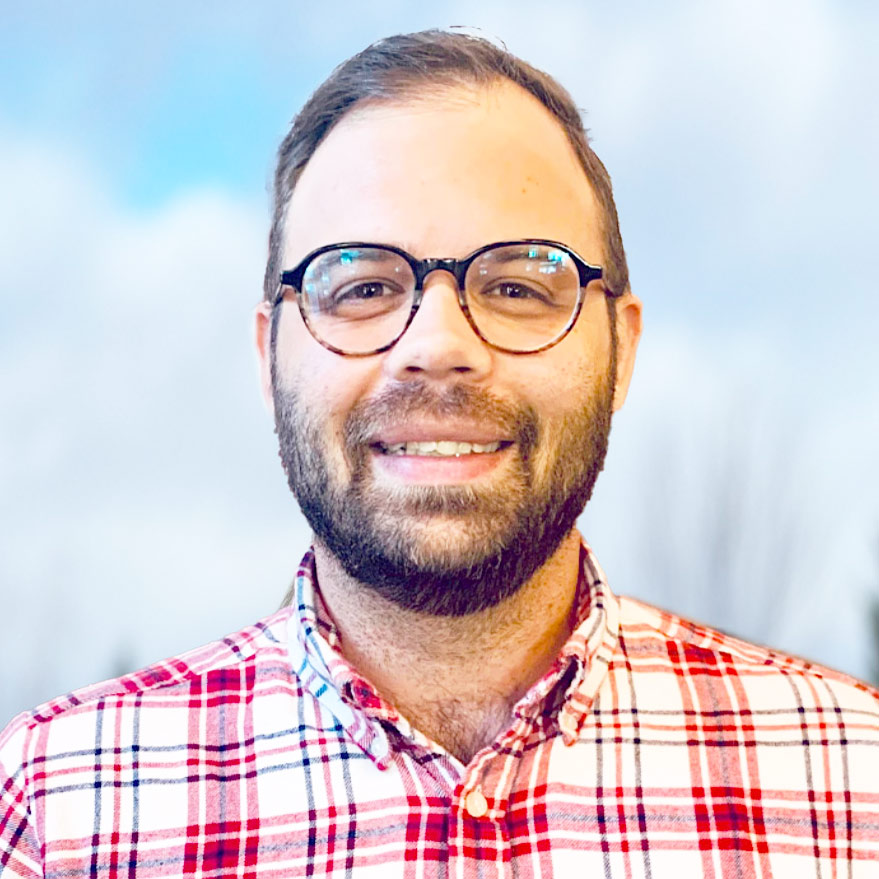 Dylan Curtis
Lead Pastor
Dylan grew up in Colorado Springs, Colorado. In high school, a close friend brought him to church. Not growing up in the church, he never encountered the gospel up to that point. After encountering the saving grace of Christ he knew things would never be the same. Ministry naturally followed, it was never a second thought to be involved. In high school he served as a Children's Ministry Coordinator, alongside being on various worship teams. During his junior year, he began feeling called to pastoral ministry. Resisting this call, he went off to college. During college, he was regularly involved with Campus Crusade where he served on the worship team and led a small group. He would graduate with his Bachelor of Arts in Political Science and International Development.

In August of 2013, Dylan knew it was time to follow the call God had placed on his life many years before. Shortly after this, God began opening doors. He began working at Crossroads Church as the Communications Director and Assistant to the Senior Pastor. He also began attending seminary at North Park Theological Seminary. In 2019, he was led to Faith Community Lutheran Church in Longmont, Colorado. Where he oversaw care, connect, and faith group ministries, in addition to preaching, teaching, podcasting, and more. After transferring to Denver Seminary, Dylan completed his Master of Divinity in December of 2021. Through many unprompted affirmations, God made it clear to Dylan that he was calling him to lead a church. In February of 2022, Dylan began the call process with CLC through NL Moore. Three months later, he was offered the call to become the next Lead Pastor. He and his wife joyfully accepted, and are deeply excited to be part of what God is doing in the valley.

Dylan and Hannah have been married since September 2019. They love doing ministry together, in addition to all the fun activities they do in their free time. Dylan enjoys time with family and friends, music, reading, documentaries, puzzling, and many other things. He also loves discussing theology and the Bible, so don't hesitate to ask.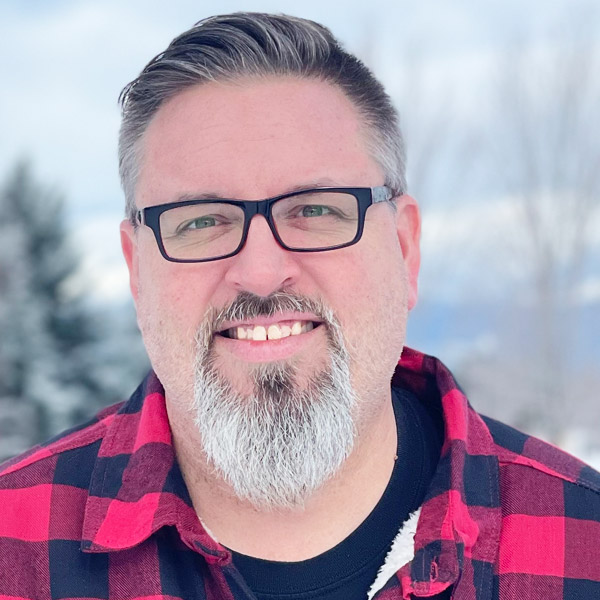 Scotty Moore
Director of Music & Worship
Scotty grew up in Edina, Minnesota and moved to Montana in 1987 to attend a discipleship training school through Youth With a Mission in Lakeside, Montana. After returning from his Y.W.A.M. missionary work in Singapore, Hong Kong, and Taiwan, Scott was hired at his home church, Grace Church Edina, as a college group worship pastor. Feeling a strong call to full time missionary work, Scotty was sent out from his home church back to Y.W.A.M. Montana as a full-time missionary. Scotty then ministered throughout North America and 13 other countries, sharing the gospel through music evangelism and mercy ministries. In 1991 Scotty attended a School of Biblical Studies at Pacific and Asia Christian University. Later in life, Scotty attended Westwood College to get his degree in Website Design, Graphics, and Web Development. From 2012 to 2021 Scotty was the Worship and Media Pastor at Crossroads Christian Fellowship in Bigfork, MT.
Scotty spent many years in retail sales and after medical issues with his daughter forced him out of retail, Scotty became a full time road-touring musician with a band that he developed. Scotty is married to the girl of his dreams, Chloe, and has four beautiful kids, Jesse, Emily, Ellie Anna and Ben. Scotty and his wife founded a child sponsorship program in Rwanda in 2015 called Eden's Child that currently sponsors over 600 kids. As well, Scotty is currently on the board of directors of The Worship Coalition; a worship, discipleship, and songwriting ministry.
Scotty and his family are excited to join the CLC team. Scotty's vision to promote unity in the local church through worship will be a foundational part of his future ministry here. Scotty is a seasoned musician, worship leader, and songwriter, and plans to add to the overall worship expression at CLC and at the same time value the current one. "As long as we are listening to the voice of the Lord, loving well and obeying what He says, we will be united in worship!" Scotty said recently in a blog post. When asked what God has been challenging him with personally, Scotty said, "He is teaching me that it is more important to be loving than to be right."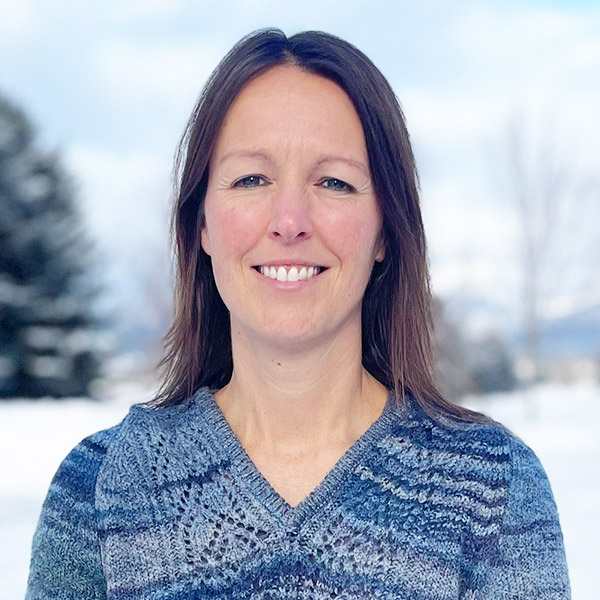 Kari McCrady
Director of Children & Family Ministries
Kari McCrady has been on staff at Christ Lutheran church since December, 2002, first as Director of Youth Ministry and currently as Director of Children & Family Ministry. She graduated from the University of Wisconsin, Eau Claire with a Bachelor's degree in Communication and Youth Ministry and had her first taste of full time ministry at Shepherd of the Valley in Apple Valley, MN. The Lord eventually called her and her husband to Montana to work at Flathead Lutheran Bible Camp and the position at CLC opened up soon after.
Kari and Mark have a daughter, Linnea, and a son, Gavin, who continue to teach them what's most important in life. They love 'doing life' with the people of CLC and continue to enjoy God's beautiful creation all around this valley.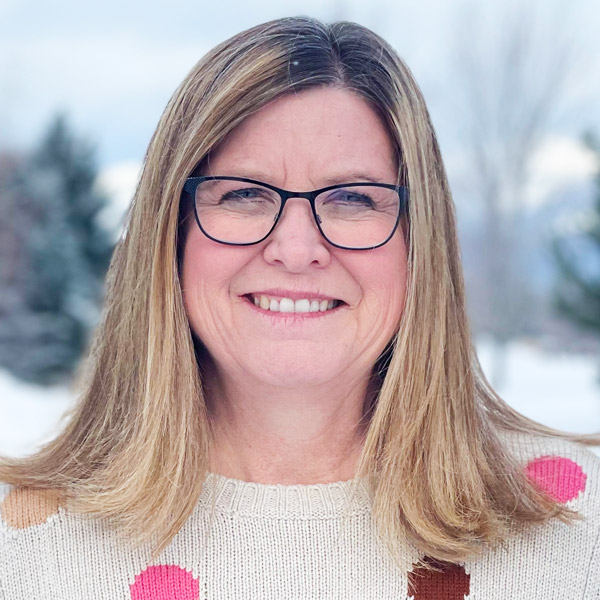 Tracie Lindborg
Business Administrator
Tracie Lindborg joined the staff in 2021 as our Business Coordinator. She has been a member of Christ Lutheran for over 25 years and has served on the Worship Team for most of those years with her husband, Kai. Tracie graduated from Whitworth University in Spokane, Washington, with a degree in elementary education. She served in Christian schools in the Flathead Valley, both as a teacher and administrator over the past 35 years before taking the position at CLC.
Tracie and Kai have three grown children. Justin and his wife Caitlin, who have a daughter Emery; Kallie and her husband Jeremy who have three children: Clara, Oscar, and Jonas; and Jorgen, who is a student pursuing a business degree. Tracie enjoys spending time with her family as well as reading and playing at the lake in the summertime.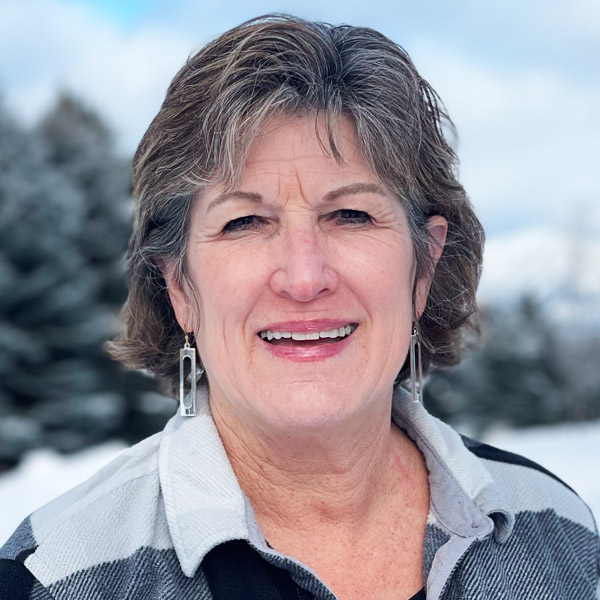 Deidre Dunlap
Accounting
Deidre Dunlap has worked at Christ Lutheran Church since 2006. She has a Bachelor's degree in Communications with an emphasis in business from University of the Pacific in Stockton, CA. Her business skills were developed over the years working in leasing and accounting. She oversees and implements church-wide financial policies and programs. 
Deidre is originally from California. After being drawn to the beauty of Montana, she eventually moved to Whitefish. She has attended CLC since 2000 and has been involved in various ministries over the years. She and her husband, Kirk, have two grown daughters, Rachel and Jennie. She has enjoyed being able to use her business skills to serve the Lord and the people at Christ Lutheran Church.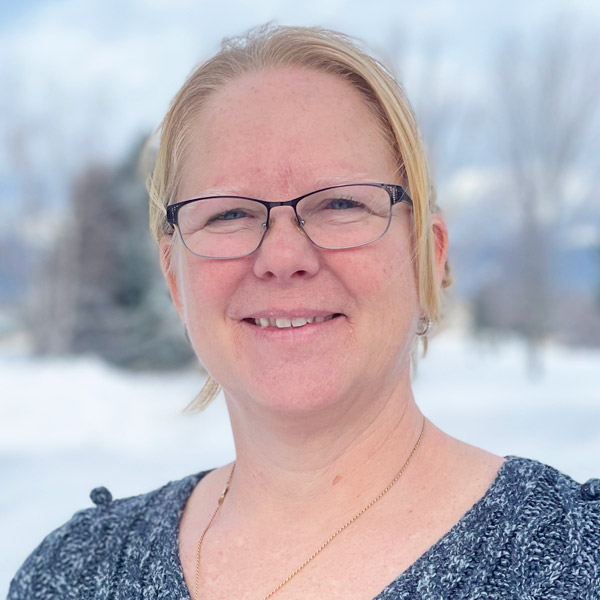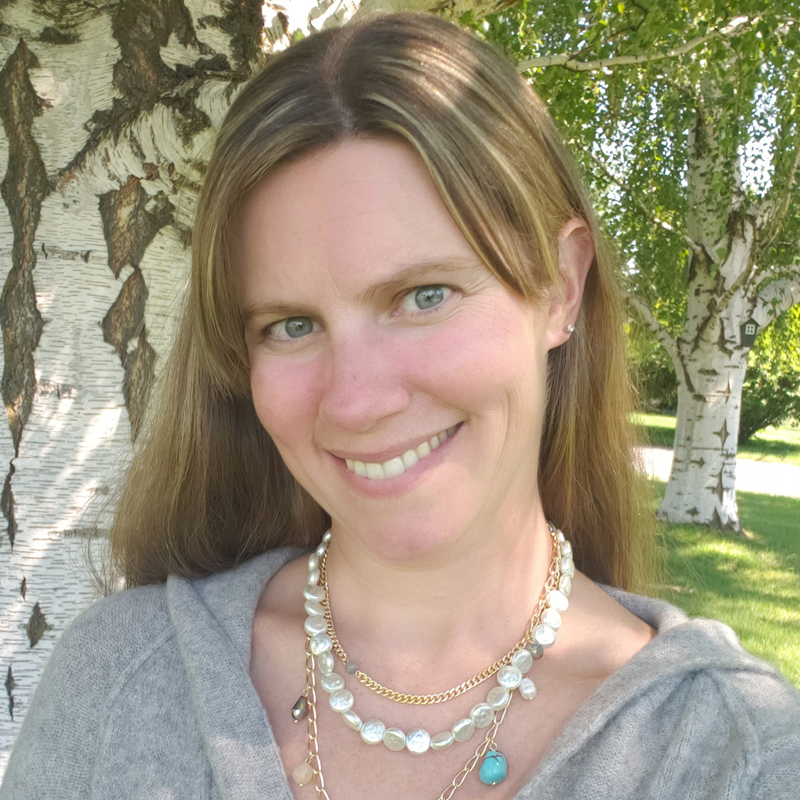 Shana Bousquet
Administrative Assistant
Shana grew up overseas, spending time in Saudi Arabia and Switzerland. She graduated from UNLV with a degree in Kinesiology. She ran massage and skin care schools across the country and is a massage therapist by trade.  
Shana and her husband, Adam, moved to Montana in 2019 to spend time with her dad.  Adam retired from the army, and he has been serving as head of our Safety and Security team.  They have two grown children and a four-legged child named Jundi (He is a Pomski!).  
Among other things, Shana is responsible for organizing and coordinating all the volunteer assistants here at CLC,  is the office receptionist, and leads our facility management. She loves being part of the CLC staff and is always eager to greet those who come to the office.
Amanda Stephens
Children's Ministry Coordinator
Amanda Stephens has attended Christ Lutheran Church for over 14 years. She and her husband, Rob, have two boys that keep her busy, JJ is 12 years old, and Cody is 10. They spend their days year round outside, whether it be summer at the lake or winter up on the mountain! Amanda got hired on as a substitute teacher at Kalispell public schools in 2020, and she has been working there every single day since and loves it! She has volunteered and served in many ways at CLC including, the nursery, Sunday school, youth activities, VBS director, Shepherds hand serving meals, as well as being a member of several committees. CLC and the people there are her family.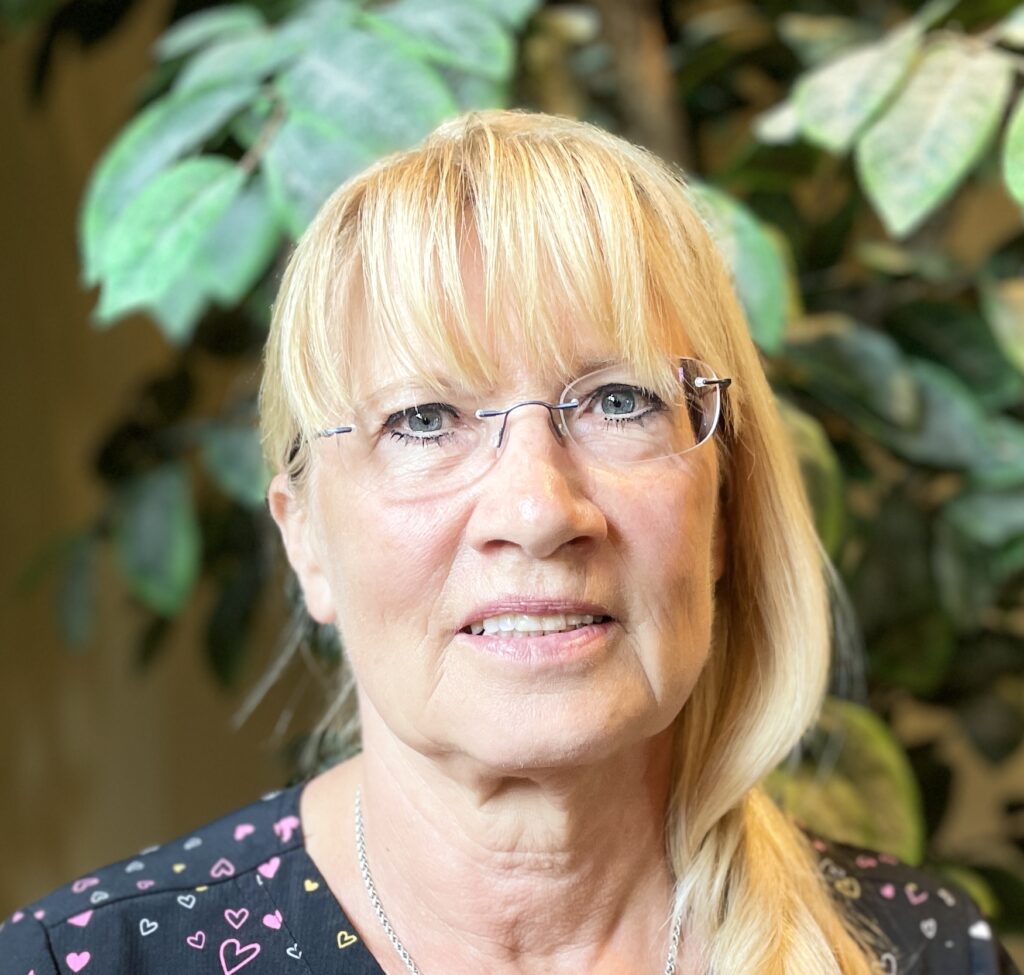 CUSTODIAN
Susan Jenshus has joined the CLC Staff as our new Custodian! Susan has been attending CLC for over 10 years, She has two grown sons and four grandchildren. She moved to the area in 1971 and loves it here! Susan enjoys gardening, cooking, and making baskets, among many other hobbies. She loves people and anything related to dirt or food! We are excited to have Susan on staff at CLC.