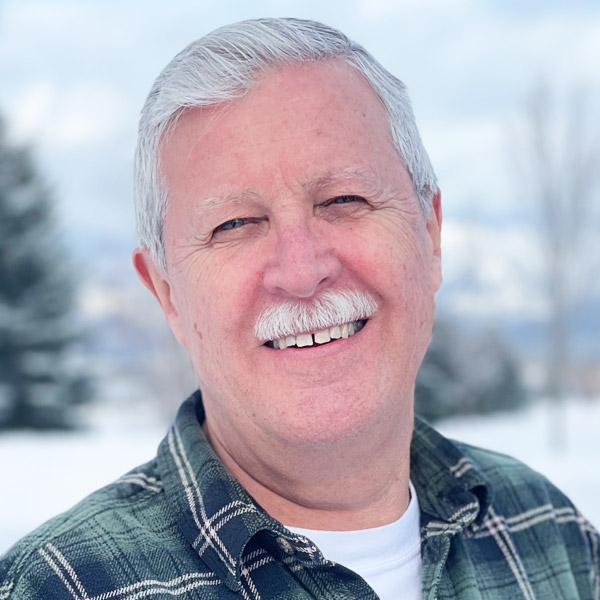 Paul Ogle
Interim Senior Pastor
Born in Great Britain, Paul Ogle brings a wealth of experience to ministry, holding a Bachelor of Science degree in Engineering of Biological Systems from Reading University, England and a Master of Arts degree in Theology from Liberty University in Lynchburg, Virginia. He has taught in churches, conferences, at college, seminary, and grade school levels in over a dozen countries on 4 continents, as well as serving in full time pastoral and chaplain ministry positions in both the U.K. and U.S.A.
Born and raised in Sheffield, South Yorkshire, England.
Graduated from Reading University, Berkshire, England in 1971 with a Bachelor of Science Degree in Engineering of Biological Systems.
Worked in the dairy industry as a scientist and in management until going into full time Christian ministry in 1981.
Spent 36 years in full time ministry, half of which has been based in the USA.
Served in various capacities including Teacher, Vice-Principal and Governor for a Bible College, church Senior Pastor, Book editor for Sovereign World Publications, Director for a missionary radio station, radio script writer for broadcasting into China, Industrial Chaplain and Police Chaplain.
Served on the boards of various charities including Youth with a Mission – Montana, Hope Ranch rescue mission, Christian Life College, London, and Eagle Rock Food Bank.
Graduated in 2012 with a Master's Degree in Theological Studies from Liberty University, Virginia.
Married for 48 years with 2 children and 6 grandchildren.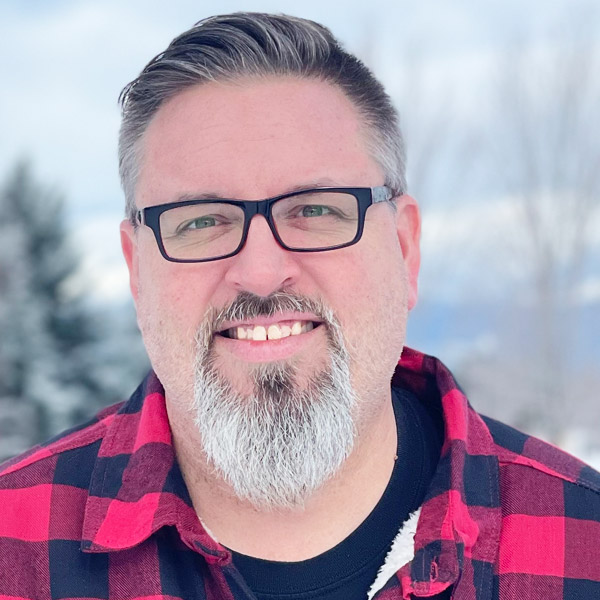 Scotty Moore
Director of Music & Worship
Scotty grew up in Edina, Minnesota and moved to Montana in 1987 to attend a discipleship training school through Youth With a Mission in Lakeside, Montana. After returning from his Y.W.A.M. missionary work in Singapore, Hong Kong, and Taiwan, Scott was hired at his home church, Grace Church Edina, as a college group worship pastor. Feeling a strong call to full time missionary work, Scotty was sent out from his home church back to Y.W.A.M. Montana as a full-time missionary. Scotty then ministered throughout North America and 13 other countries, sharing the gospel through music evangelism and mercy ministries. In 1991 Scotty attended a School of Biblical Studies at Pacific and Asia Christian University. Later in life, Scotty attended Westwood College to get his degree in Website Design, Graphics, and Web Development. From 2012 to 2021 Scotty was the Worship and Media Pastor at Crossroads Christian Fellowship in Bigfork, MT.
Scotty spent many years in retail sales and after medical issues with his daughter forced him out of retail, Scotty became a full time road-touring musician with a band that he developed. Scotty is married to the girl of his dreams, Chloe, and has four beautiful kids, Jesse, Emily, Ellie Anna and Ben. Scotty and his wife founded a child sponsorship program in Rwanda in 2015 called Eden's Child that currently sponsors over 600 kids. As well, Scotty is currently on the board of directors of The Worship Coalition; a worship, discipleship, and songwriting ministry.
Scotty and his family are excited to join the CLC team. Scotty's vision to promote unity in the local church through worship will be a foundational part of his future ministry here. Scotty is a seasoned musician, worship leader, and songwriter, and plans to add to the overall worship expression at CLC and at the same time value the current one. "As long as we are listening to the voice of the Lord, loving well and obeying what He says, we will be united in worship!" Scotty said recently in a blog post. When asked what God has been challenging him with personally, Scotty said, "He is teaching me that it is more important to be loving than to be right."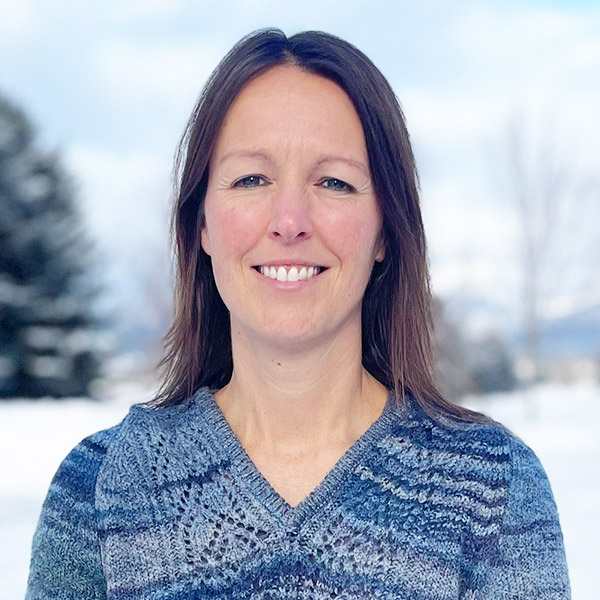 Kari McCrady
Director of Children & Family Ministries
Kari McCrady has been on staff at Christ Lutheran church since December, 2002, first as Director of Youth Ministry and currently as Director of Children & Family Ministry. She graduated from the University of Wisconsin, Eau Claire with a Bachelor's degree in Communication and Youth Ministry and had her first taste of full time ministry at Shepherd of the Valley in Apple Valley, MN. The Lord eventually called her and her husband to Montana to work at Flathead Lutheran Bible Camp and the position at CLC opened up soon after.
Kari and Mark have a daughter, Linnea, and a son, Gavin, who continue to teach them what's most important in life. They love 'doing life' with the people of CLC and continue to enjoy God's beautiful creation all around this valley.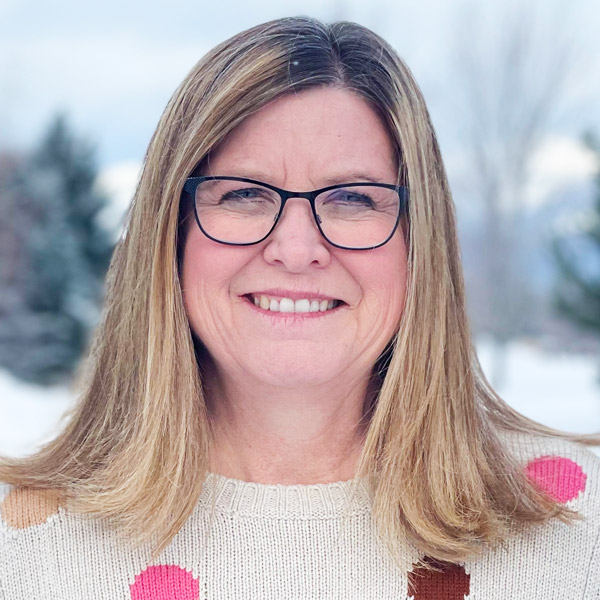 Tracie Lindborg
Business Administrator
Tracie Lindborg joined the staff in 2021 as our Business Coordinator. She has been a member of Christ Lutheran for over 25 years and has served on the Worship Team for most of those years with her husband, Kai. Tracie graduated from Whitworth University in Spokane, Washington, with a degree in elementary education. She served in Christian schools in the Flathead Valley, both as a teacher and administrator over the past 35 years before taking the position at CLC.
Tracie and Kai have three grown children. Justin and his wife Caitlin, who have a daughter Emery; Kallie and her husband Jeremy who have three children: Clara, Oscar, and Jonas; and Jorgen, who is a student pursuing a business degree. Tracie enjoys spending time with her family as well as reading and playing at the lake in the summertime.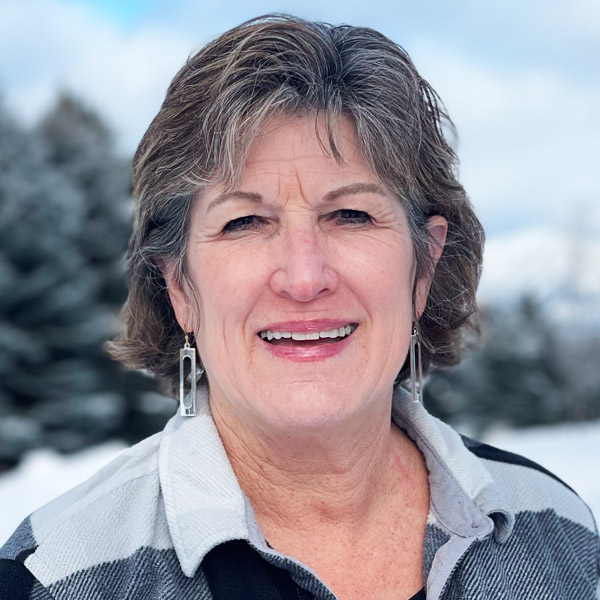 Deidre Dunlap
Accounting
Deidre Dunlap has worked at Christ Lutheran Church since 2006. She has a Bachelor's degree in Communications with an emphasis in business from University of the Pacific in Stockton, CA. Her business skills were developed over the years working in leasing and accounting. She oversees and implements church-wide financial policies and programs. 
Deidre is originally from California. After being drawn to the beauty of Montana, she eventually moved to Whitefish. She has attended CLC since 2000 and has been involved in various ministries over the years. She and her husband, Kirk, have two grown daughters, Rachel and Jennie. She has enjoyed being able to use her business skills to serve the Lord and the people at Christ Lutheran Church.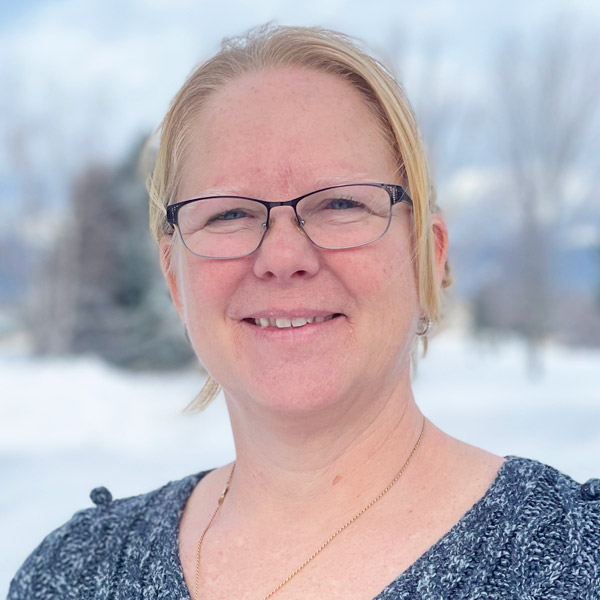 Shana Bousquet
Receptionist/Volunteer Coordinator
Shana is responsible for organizing and coordinating all the volunteer assistants here at Christ Lutheran Church and is the office receptionist. She is thrilled to be a part of the amazing team of Christians here at the church and looks forward to the opportunities to grow in her faith.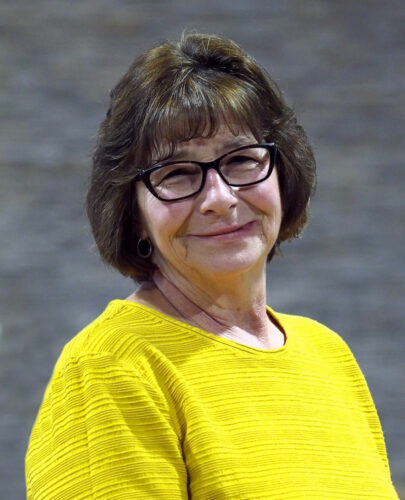 Kristal Rufenach
Housekeeper
Kristal Rufenach joined the staff in 2005 as a part time housekeeper. She now works full time in CLC's new facility. Kristal was born in Kalispell, MT, raised in Columbia Falls, spent some time in Alaska, and now resides in Whitefish. Kristal is the mother of two grown children, Cassadie and Chauncey, and the grandmother of three young children.
In her free time Kristal enjoys gardening, doing crafts, and canning. She has such a loving heart and jumps at any opportunity to serve others and make them feel loved and celebrated. She plans a great party and does a beautiful job at keeping CLC decorated and clean. We are so grateful to have her on this team.